VT Gear-Driven Centrifugal Compressor
VT-140 Model supports flowrates up to 140lb/min.
Vortron's VT compressor provides unique air moving solutions for complex needs. Developed for aircraft de-ice / anti-ice GSE applications, the patented VT compressor now serves many industries. New adaptations for 2011 are now available to support broad application in aircraft GSE, industrial air moving, ultra high-velocity blow-off, sparging, bulk transfer conveying, and many others. Can be electrically or hydraulically driven; with direct-coupled hydraulic drive resulting in 125HP rating at under 100lbs package size. Performance range from 5 - 15 psi and up to 1600 CFM; 14 psi at 100 lbs/min typical. Adiabatic efficiency ratings up to 80%.
Applications
Blow-off
Sparging
Debris Removal
Shallow Vacuum
Air Cooling
Bulk Conveying
Industries Served
Aircraft GSE
Military
Food Processing
Rubber and Plastics
Agriculture
Municipal WWT
Performance:
The VT gearcase can be equipped with various compressor stages to achieve the performance objectives of a particular application. Recommended compressor stages include the X ("X-Trim" or "X40") (79% peak efficiency) for typical deicing applications and the Z (Z40e) (80% peak efficiency) for applications requiring higher flowrates. Detailed performance curves and compressor efficiency data can be found on available compressor maps.
Operating Speed:
20,000-45,000 RPM (Impeller)
Flowrate:
500-1600 SCFM (see maps)
Pressure Ratio:
Up to 2.5 PR, nom. (see maps)
Internal Gear Ratio:
8.75:1
Connections:
» Inlet - 5.00 in.
» Discharge - 3.50 in
Gearcase Shaft Input:
SAE J498b, Class 1 Flat Root Side Fit Spline. SAE B, 16/32 P 30° Involute
Compressor Materials:
» Housing: Volute: A356-T6 Aluminum
» Impeller: Investment Cast Aluminum
» Shaft and Gearing: Heat-treated Alloy Steel
Operating Temp (Ambient):
-20°C to 50°C
Environmental Requirement Compliance:
Can meet or exceed: Moisture, Vibration, MIL, Industrial requirements.
Recommended Drive System:
Can be electrically or hydraulically driven. Parker F12-30 motor is suggested for hydraulic applications.
Please Request a Quote
option 1: Call 805-240-2516
option 2: Email sales@vortron.com
option 3: Submit the Quote Request Form:


Vortron Industrial will provide you with a quote and specifications on a VT Gear Drive blower for your application, and answer questions such as:

Will this work for my application?
How much power will it consume?
What RPM will provide the performance that I need?
What hardware do I need to connect to the gearbox?





[back to top] [quote request]
Success Stories:
Where are VT Gear Drive Blowers Used Today?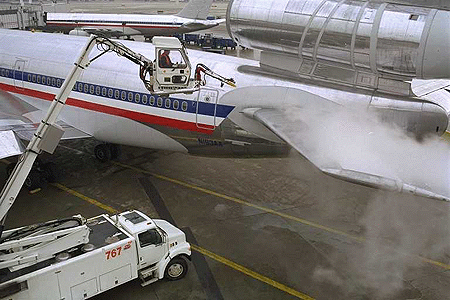 | | |
| --- | --- |
| | FMC Technologies, Inc. Airport Systems, Orlando, Florida, needed a quick and cost prudent aircraft deicing procedure. Vortron Industrial developed a highly efficient VT Gear Drive compressor, allowing FMC to offer their AirFirst® System on their articulated boom deicing vehicles. This unit effectively blows snow and frost off aircraft surfaces while drastically reducing use of expensive and hazardous glycol. |



[back to top] [quote request]
Compressor Maps:

The VT gearcase can be equipped with various compressor stages to achieve the performance objectives of a particular application:

X40 Compressor Map
Z40e Compressor Map
J70 Compressor Map











© 2003-2013 Vortron Industrial